When not making art, I work!
If you're here to check out my design portfolio click through the abbreviated gallery above – it'll give you some ideas of some of the work I've done, lately I seem to manage more than I design, I'd also suggest looking over my work profile.
You'll notice that most of my experiences have been with Microsoft.  For example Microsoft.com is one of the 20 largest, most used corporate websites worldwide. I worked as a Brand and Global Readiness Manger for MSCom International for many years with talented globally distributed teams.  My role allowed me to collaborate, train and lead dozens of teams to create content that adhered to brand and corporate communication policy allowing publication on Microsoft's homepage.
You're going to say, "whoa show me what you designed!"  In this particular role the 10-100 pieces of content I managed changed weekly or sometimes daily due to the scope of new business regulations, updates, branding, accessibility standards and initiatives intrinsic to this exciting fast paced environment. Therefore, whatever I showed is yesterday's business (but you know this if you're a technology company or recruiter).
Are you interested in how I helped guide international groups to utilize "One Microsoft" brand, I'd be happy to, continuity is helpful for a brand.  If you want to talk about why visual assessment for global readiness issues are imperative for corporate risk assessment, I'm ready.  Are you looking for a team player who communicates effectively, plays nice with big distributed teams, listens with compassion, and can tell your story, let's do it!
I've done a lot of other cool things too, traveled the world, created important executives presentation materials that lead to massive platform sales, conducted usability studies, and produced events that weren't a waste of time.
If you click through the gallery at the top of the page you'll see a quarter of my work experiences. You'll see some of the images I shot, designed and followed through to installation and it's just one example of production for a 30k attendee international event.  I served as project manager and design lead to brainstorm our theme, then I took a bunch of cool photos, designed large format prints, email invites, and collateral gifts to give, all branded consistently, all legible, all done on time and budget.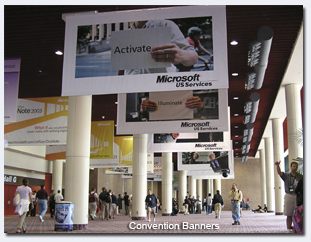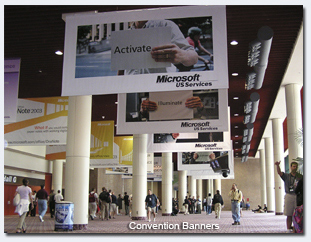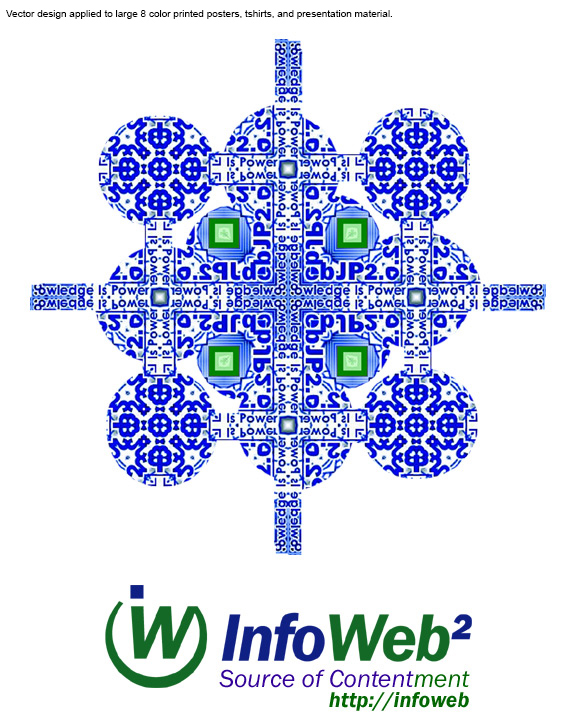 Infoweb is one of those big internal sights for Microsoft, it has been around awhile. Infoweb needed a theme for their presence at a big event and had been working with a large design firm, but didn't realize the content they designed had a potential of offending a large portion of their international attendees by appropriating a religious motif. 
To rescue their efforts we came up with a new solution that wouldn't upset a bunch of people and created these nifty kaleidoscope banners that tied to all the content they had been using in a short turnaround time.  I designed large format prints, email invites, and tchotchke to give away (t-shirts, posters, hats, cup holders) all branded consistently, all legible, all done on time and budget.  Oh and we designed an interactive game too that people could play at the booth!   
Honestly the amount of cool stuff created for InfoWeb was massive, we did geocaching, we make sales initiative video games with prizes, we held parties, we thru sales summits, parties, and rocked the boat of corporate sales collateral.
I have old websites, there have been 7 versions of this website you're looking at now. I've designed user experience since before it was called interface…dang, I'm old.  I like to talk to people who code and can convert their thoughts into project plans, budgets, scope and achievable milestones.  I've designed complex internal financial tools, demo scenarios for software solutions, and training mods.  I am good at understanding complex ideas and simplifying them so anyone can understand them!
I've plopped logos on about every single imaginable surface. Most of it was clever, but branded collateral stuff is lucky if it's good for a single year, so I really like to ask people is what is useful for your audience, and does it convey your company's values?
Here is little introduction postcard for Boeing, they were excited about a cool new expensive plane they built and wanted to tell their clients.  We made a bunch of these sweet, toned down postcards and gave out photo albums for the sales team to give out as a little gift.   I also did some video review for them but it was strict NDA stuff, can't tell you.
Ok so here you are at the bottom of the page. Here is a list of some other things I did that might interest you:
I reviewed 10,000+ images for the Windows 10 release themes and start screens.  A handful got cut for "global readiness issues" like not representing the corporate ideals of respect, unexpected or unwanted background content, a couple were UNESCO World Heritage Sights thus having governance over them, or had some unexpected or unwanted branding that needed editing.  Better safe than sorry. It is a good idea if you're a big powerful company to care about such things as they can cause lawsuits.
Provided prescriptive feedback on hundreds of mix media and videos used for advertisements for Microsoft Office.
Critiqued "Growth Mindset" training, a long mixed media experience filled with written, video, interactive and still content that needed brand consistency and a compliance review for HR issues.  I think I've got a growth mindset from having to review the training during the edit cycles!
A long time ago I designed the first e-commerce demo Microsoft EVER DID!  Ok you're saying, "Wow how very 2004 of you" but you've got to admit that having Bill Gates run a live demo for the press that you designed is pretty cool (it was for "Buy Office" from Office Depot btw).
101 PowerPoint decks and counting.  If you're presentation isn't professional what are people going to say about you?
Field communications and strategy = demos, training, sales enablement and execution.